Do you want to know how to manage the top fan badge on the Facebook page? This option will help to get better results. Facebook recently launched a top fan badge option in all fan pages. This badge is a sign of the most active users on-page. You're eligible for the top fan badge option if you are the most active fan on-page.
how do you become a top fan on Facebook?
That is possible with like, share and comment on their posts. When you qualify for it then you will receive a notification, simply accept and you will have a badge next to your name. This option is publicly showing target fans. Page admin can't give you the best fan badge, only Fb gives and update this every day. In a short way like that page and click on see first so you can't miss any post from them. Like their post continuously and give your suggestion in comments related to their topic. Important note: Badges are not forever. If you don't active, of course, you will lose your badge.
How To Remove a Badge From Top Fans?
If you want to remove a badge from a top fan simply
Go to page
Click on the community on the left side
Choose the person you want to remove the badge
Click on remove top fan badge.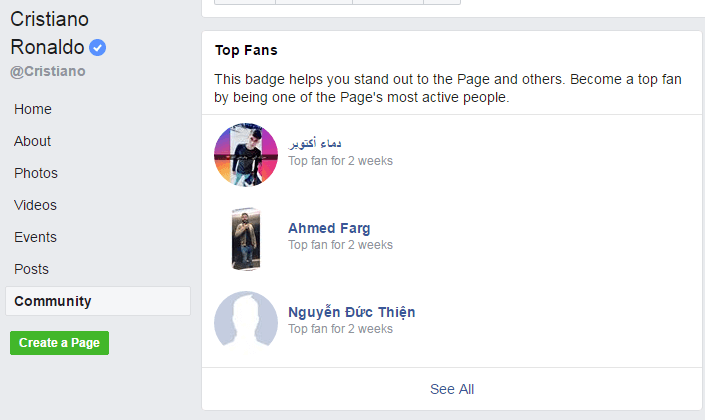 How To Turn Off All Top Fan Badges?
Open your page
Select the Facebook badges to option from the left column.
Click on turn off top fan badges.
How to Turn On Top Fan Badge for Facebook Fan Pages: